Integrity Sterilizers
Skytron Integrity Sterilizers for Western Missouri and All of Kansas
KLM Medical Equipment proudly assists hospitals, long term facilities and other medical locations with all sizes of the Skytron Integrity Sterilizers (also referred to as autoclave steam sterilizer systems) throughout Western Missouri and all of Kansas. Contact us today to find the right Skytron Integrity Sterilizer for your organization.
Skytron has designed the steam sterilizer line to give your organization the best in increased throughput and higher productivity. When it comes to steam sterilization machine technology, we understand that your needs are unique – in capacity, efficiency, speed, space, and more. That's why we've developed a family of sterilizers that meets the needs of a broad range of healthcare environments.
The Integrity line of steam sterilizers builds on Skytron's history of quality and innovation with industry-changing efficiency, throughput, ease of use, and use of space. Whether you're outfitting a new facility, renovating an older one, or simply replacing outdated technology, Integrity brings superior technology and versatility that improves your steam steriliser processing workflow.
CONTACT US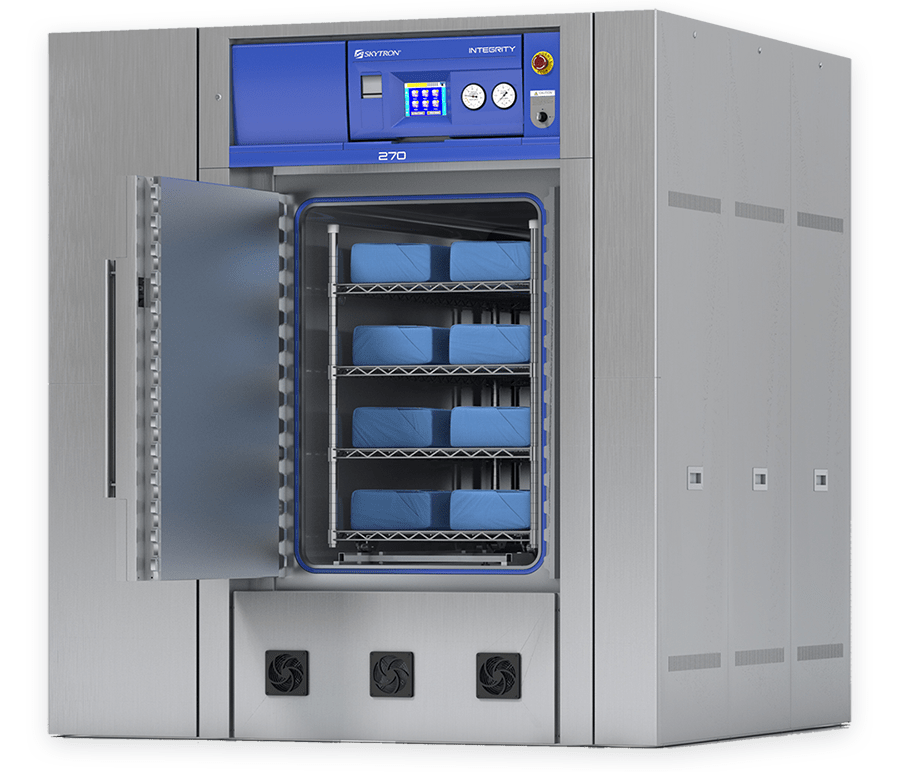 Pressure Steam Sterilizer Equipment
Designed for Function and Convenience
Easy to Operate
Easily check cycle status with a large countdown timer and progress bar
Electric power door offers hand-free control
12 preset standard cycles with room for 12 more custom cycles for a total of 24 cycle choices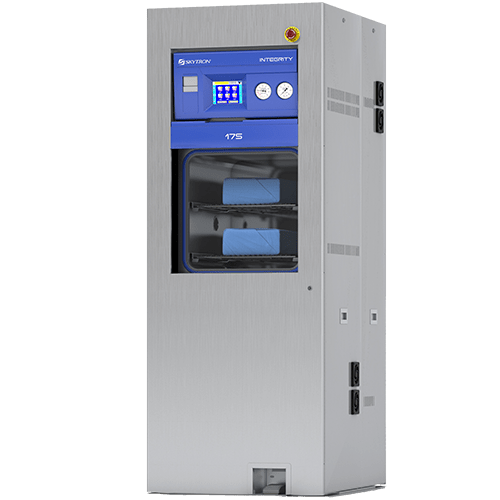 ---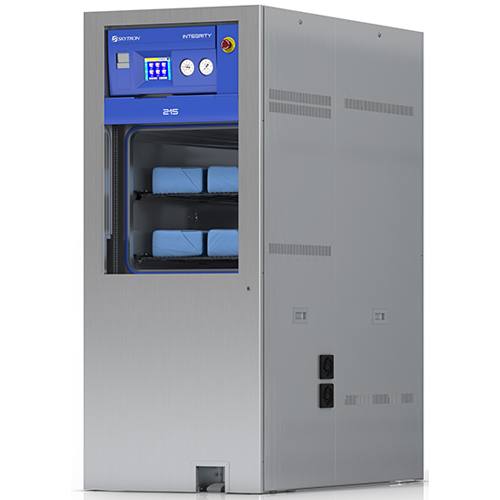 Capacities to Meet Diverse Steam Sterilizer Needs
Integrity 175 models are compact – a great choice for a tight footprint
Integrity 215 doubles competitive validated capacity from three 25lb trays to six–that's 150 lbs per cycle
Integrity 270 processes up to 16 trays or 400 pounds per cycle
---
Great Steam Sterilizer for Tight Spaces
Integrity 215 handles twice the throughput of our nearest competitor in a smaller footprint
Plug-and-Play installation to make replacing outdated technology simple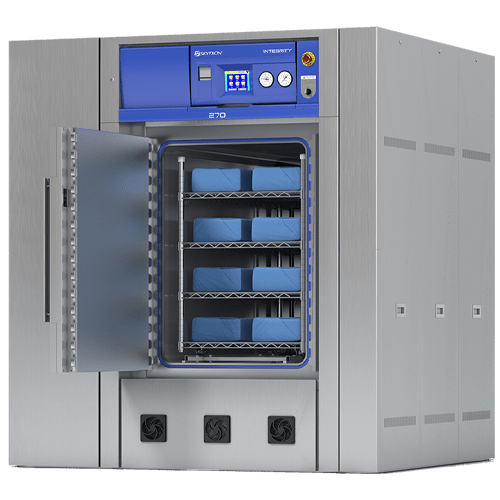 Integrity Steam Sterilizers ensure durability, performance, long-life and trouble-free operation
Fully jacketed stainless-steel chambers
High quality Bürkert steam valves
Chain-driven electric-powered doors
Stainless steel and copper piping
Integrity Steam Sterilizers also ensure your equipment is up and running
System-wide monitoring of parts for predictive maintenance
On-screen diagnostics
24/ 7/365 technical support
Stainless steel and copper piping
Dual-Walled, Fully Jacketed Construction
Provides even temperature control
Reduces the potential for cool spots exhibited in partially jacketed sterilizers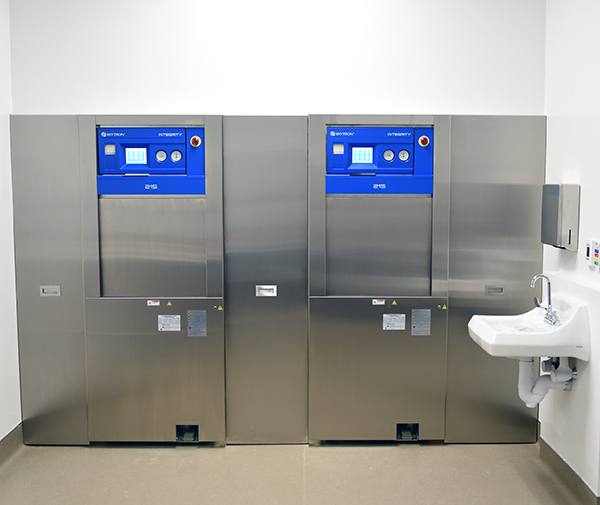 Equip Your Sterile Processing Department with exactly what you need
Skytron is the first in the market to offer an integrated water conservation system, reducing water consumption by 35% to 65%. Also, process up to two times more than the competition in a smaller footprint. We offer three different sizes of Integrity Sterilizers so we can outfit your Sterile Processing Department with exactly what you need.
Conserve Water – Skytron Integrity Sterilizers feature a water recirculation system within the existing footprint using 65% less water than comparative steam steriliser models
Save Time – Create custom cycles to run exactly how you want.
Preserve Space – Integrity 215 handles twice the throughput of our nearest steam sterilizer competitor in a smaller footprint.
Available through KLM Medical Equipment:
Skytron Integrity 175
Skytron Integrity 215
Skytron Integrity 270
Distributed by KLM Medical Equipment
Manufactured by Skytron
PLACE AN ORDER
KLM Medical Equipment is an authorized provider of Skytron for Kansas and Western Missouri.
About Skytron
Skytron is a Healthcare Efficiency Specialist for clinical solutions, infection prevention, clinical business intelligence, architectural products all backed with excellent service and training. Well-recognized in the medical and clinical community, Skytron is an OEM distributor providing solutions that are engineered to last with a lower cost of ownership.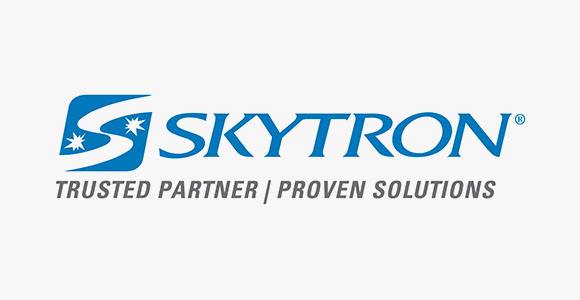 Don't compromise the safety of your patients or staff.
Contact KLM Medical Equipment to place an order.