Features
Smart Caster Technology with Auto Braking and Advanced Steering for Improved Patient and Staff Safety
Industry Leading Height Range – 20 in / 51 cm to 40 in / 102 cm for Greater Procedure Flexibility
Highest Chair Weight Capacity on U.S. Market Today (600 lbs / 272 kg) for Your Larger Patients
Wider Patient Surface for Enhanced Patient Comfort and Safety (26 in / 66 cm
Two-position Foot Rest with Integrated Powered Leg Extension for Taller Patients
Hand Pendant with Pre-Sets and 3 Memory Positions– Positioning at Your Fingertips
Superior Surgeon Leg Clearance
0- 15o Seat Tilt Standard for Improved Patient Safety and Comfort
Integrated Ergonomic Push Handles for Increased Staff Safety
Counter Rotating Side Rails with Urethane Comfort Arm Rests
Quick-Release Positioning
Contoured, Multi-density Pad with Dura-Gel® Insert for Greater Patient Comfort
Back-up Lithium Ion Battery for Longer Battery Life
Accommodates 110-240V 50/60 Hz
Economic Benefits
Single patient platform increases productivity and throughput and decreases turnover times
Reduces staff time and prevents staff injury involved in transferring patient during various phases of care
Fewer patient transfers enhance patient satisfaction
Patient Outcome and Safety Benefits
A full range of patient positioning provides patient comfort and safety during every phase of care including transport, procedure and recovery
Improves the quality of care and reduces the risk of patient and staff injury by eliminating multiple patient transfers
Patients can position themselves with handheld controls, which minimizes staff involvement and can help speed recovery time (lock-out feature available)
Ideal for:
ASC's – Eye, ENT, Plastic
Hospital Outpatient Services
Physician's Offices
Premier Stretcher Chair and Stretcher Table, and Surgeon Stool Solutions from KLM Medical Equipment
KLM Medical Equipment is a distributor for the Hausted ESC2 Platform Chair throughout Nebraska. For 20 years, KLM Medical Equipment has brought innovative and economic equipment to medical clients that represent the perfect mix of value and performance.
Working directly with manufacturers allows KLM to possess excellent product knowledge and direct medical equipment news. When new and innovative products are available, trust KLM to bring them to you. Contact us today to get started.
Available through KLM Medical Equipment:
ESC2 Platform Chair
HSS500 Surgeon Stool
Distributed by KLM Medical Equipment
Manufactured by Hausted Surgical Stretchers
PLACE AN ORDER
About Hausted
With more than 60 years of expertise and innovation in the manufacture and sale of patient handling systems, Hausted continues to improve the development and design of its transport stretchers and surgical chairs. It is because we listen to our customers that we are able to deliver reliable solutions to fit your needs. Hausted is a trusted name with thousands of stretchers and chairs in use, many lasting decades. This attention to quality and design makes Hausted a trusted favorite of surgeons. Hausted is well known for specialty stretchers, but we also offer a broad line of patient handling solutions with attention to detail that results in better patient care and a better working environment for the caregiver.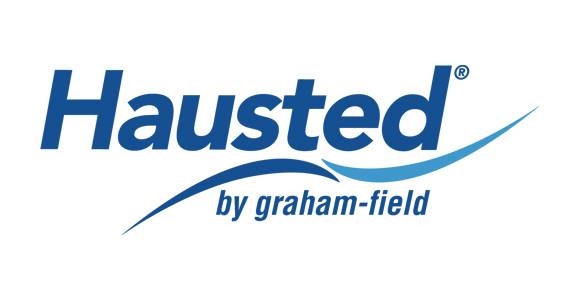 Don't compromise the safety of your patients or staff.
Contact KLM Medical Equipment to place an order.