Clinical Environment
Emergency/Triage and same day services
Surgery Center – General, Orthopedic, etc.
Physician's Office
Dialysis Clinic
GI Lab
5E8 Models
5E8EYEST [120V], 5D8EYEST [220V] standard width
Patient surface: nominal 25 in. (64 cm) x 81.5 in. (207 cm)
5E8EYXST [120V], 5D8EYXST [220V] wide width
Patient surface: 30 in. (76 cm) x 81.5 in. (207 cm)
Features
Motorized controls for backrest: 0° – 80° (with emergency quick drop)
Height adjustment 22 in. (56 cm) – 30 in. (76 cm)
Battery backup for full operation during transport or procedures · patient/attendant pendant Control Operates backrest, knee-flex and height
Attendant control tucks under foot end and operates backrest, knee-flex, height
Knee flex: 0° -60°
Weight capacity: 720 lb (327 kg)
Accessories
Post-Op/Pre-Op head section
3 stage permanently mounted IV pole
Built-in O2 tank holder (Base)
Safety straps 3 in. (8 cm)
Comfort mattress pad, navy
Premier Stretcher Chair and Stretcher Table Solutions from KLM Medical Equipment
KLM Medical Equipment is a distributor for Hausted Mobile Powered Surgi-Stretcher (5E8) Series throughout Nebraska. For 20 years, KLM Medical Equipment has brought innovative and economic equipment to medical clients that represent the perfect mix of value and performance.
Working directly with manufacturers allows KLM to possess excellent product knowledge and direct medical equipment news. When new and innovative products are available, trust KLM to bring them to you. Contact us today to get started.
Available through KLM Medical Equipment:
5E8EYEST [120V], 5D8EYEST [220V] standard width Surgical Stretcher
5E8EYXST [120V], 5D8EYXST [220V] wide width Surgical Stretcher
Distributed by KLM Medical Equipment
Manufactured by Hausted Surgical Stretchers
PLACE AN ORDER
About Hausted
With more than 60 years of expertise and innovation in the manufacture and sale of patient handling systems, Hausted continues to improve the development and design of its transport stretchers and surgical chairs. It is because we listen to our customers that we are able to deliver reliable solutions to fit your needs. Hausted is a trusted name with thousands of stretchers and chairs in use, many lasting decades. This attention to quality and design makes Hausted a trusted favorite of surgeons. Hausted is well known for specialty stretchers, but we also offer a broad line of patient handling solutions with attention to detail that results in better patient care and a better working environment for the caregiver.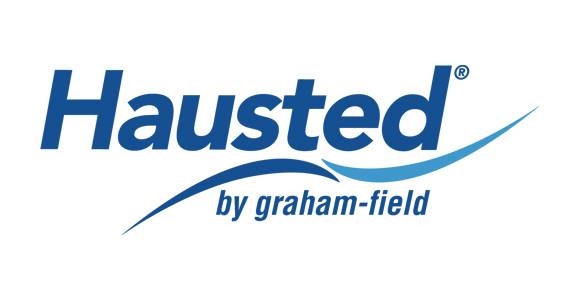 Don't compromise the safety of your patients or staff.
Contact KLM Medical Equipment to place an order.