The Hadron FPLS® Foam Pad Lift System
For Trendelenburg and Beyond!
"The only positioning product on the market allowing providers to lift and move both patient and pad when adjusting patient position or moving into lithotomy"
The Hadron FPLS® (Foam Pad Lift System) provides excellent traction and security to patients while delivering convenience to medical personnel charged with moving patients of any size. Surgical staff will never have to lift heavy patients to lithotomy by hand or sheet again!
Movable Patient Pad from Induction to Incision
From anesthesia access to airway to safe ergonomic patient moving, The Hadron FPLS® is better for both patient and operating room personnel safety.  With 8 handles, the patient's weight can be easily distributed requiring less effort and strain for Trendelenburg positioning high BMI patients.
Starting patients with their head at the table provides excellent position for anesthesia intubation. Transferring patients to the table will never compromise airway access for intubation. After intubation, Hadron FLPS® becomes a Trendelenburg positioning device to safety move the patient into position for lithotomy.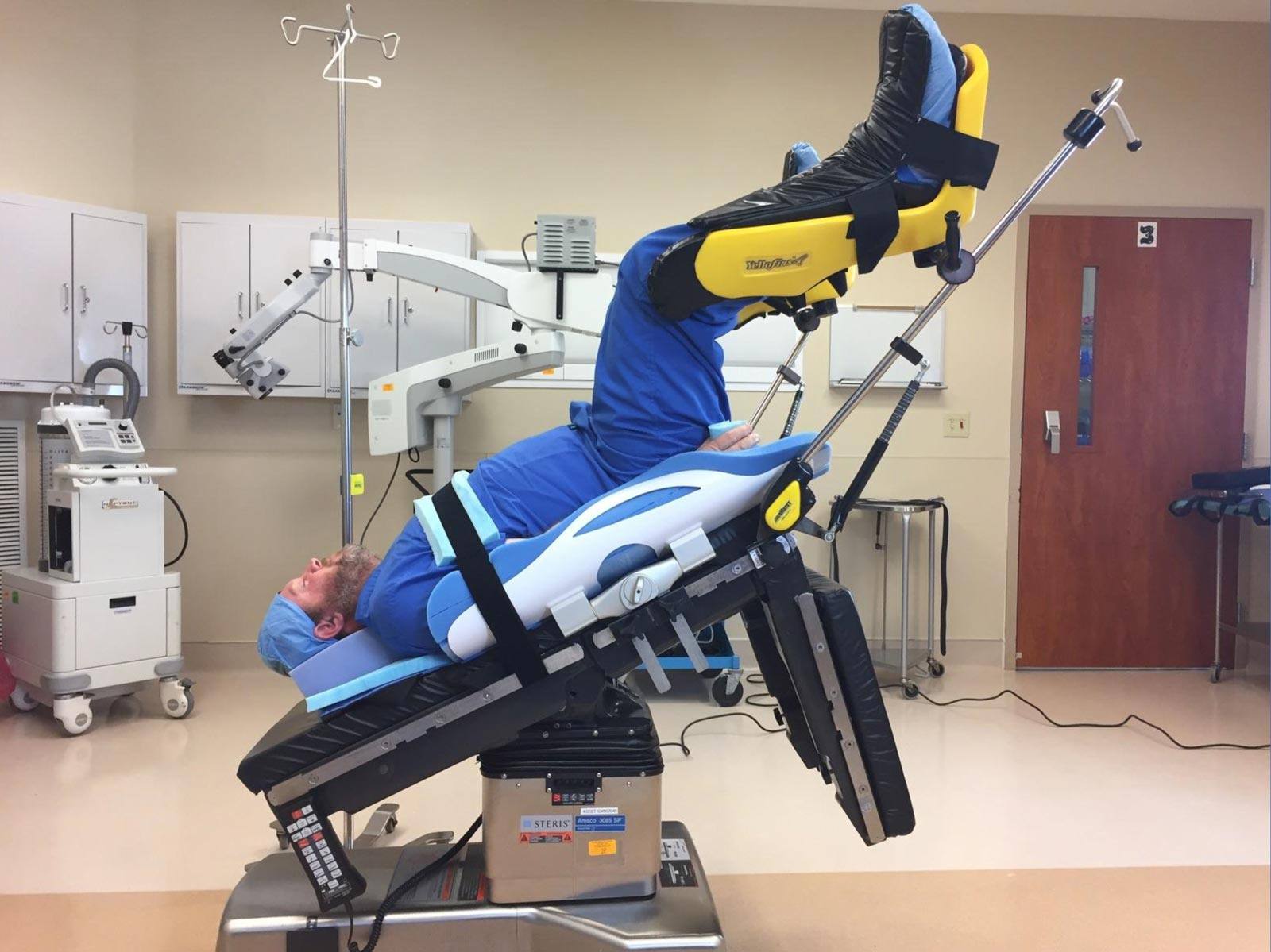 *Seen with the iON ESPS® arm adduction system for 100% pad to skin contact needed for maximum traction.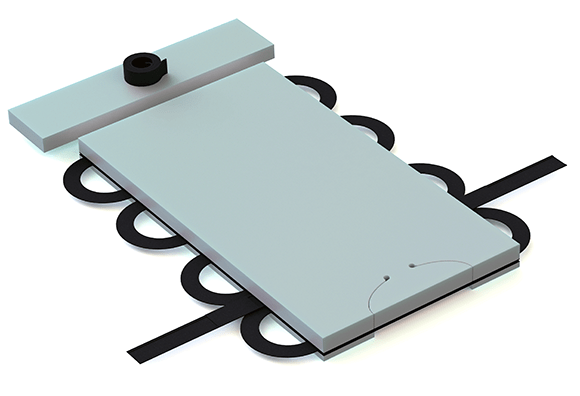 Improves Safety and Workflow
As the only positioning pad with handles, the Hadron FLPS® utilizes good ergonomics for surgical staff to move the patient as necessary both for convenience as well as enhanced safety. The skin friendly pad then provides excellent traction and secure retention without stressing skin-to-pad connection for even the longest surgeries. The thick pad evenly distributes weight while providing temperature control.
SKU: FPLS-1000
Packed 10 units per Box
PLACE AN ORDER
Superior Design for both patient and operation staff
The superior design for both patient and operation staff makes the Hadron FLPS® the choice as the ultimate Trendelenburg positioning pad with handles.
First and only foam pad lift system
Superior intubation position before moving to lithotomy
Trendelenburg stabilizer with exceptional traction and secure retention
Weight distribution for lifting patients
Thick foam bad absorbs pressure on bony protrusions
Tested on bariatric patients up to 500 lbs
8 handles for lifting and moving patients
Reduces skin friction, pulling and moving
Latex free and non-irritating
Everything for position in a single-use kit including chest strap, chest pad and arm adduction sheet
Compatible with warming devices
Pre-cut and ready to use
About Infinitus Medical Technologies – iMT®
A Company Founded by Surgical Providers for Surgical Providers!
Infinitus Medical Technologies (iMT®) uses a clinical approach to creating effective solutions for surgical care environments and beyond. IMT supplies the products that have been inspired by surgical providers looking for solutions to improve efficiency, standardize care and safety for both patients and their care providers. The benefits of these problem-solving products filter down to recovery, success rates and even ROI with improving utilization of time and staff.
Other products include:
The iON ESPS® arm adduction
The Prometheus STPS® bariatric table converter
The Kyber SSC® bariatric curved fixed retractor post
Don't compromise the safety of your patients or staff.
Contact KLM Medical Equipment to place an order.