Medical Positioning Equipment

Including Temperature Taking Kiosks, Foot Surgery Positioner, Surgical Knee Positioner, Trendelenburg Positioning Devices, and More
KLM MEDICAL EQUIPMENT – PATIENT POSITIONING PROBLEM SOLVERS
KLM Medical Equipment is a leading provider of medical capital equipment and positioning devices for acute care hospitals and ambulatory surgery centers. We offer quality products and back them up with great customer service long after the sale is complete. The innovative products we offer have been designed by medical staff for safe, effective, and problem-solving solutions in both the operating room and patient care. We are proud to represent products and equipment that enhance safety for both patients and providers.
MEDICAL POSITIONING DEVICES
By Infinitus Medical Technologies
Infinitus Medical Technologies (IMT®) provides patient position solutions for patient safety as well as the safety of medical personnel. Founded by surgical providers for surgical providers, IMT® has advanced Trendelendburg positioning large patients by creating the first Trendelenburg positioning pad with handles.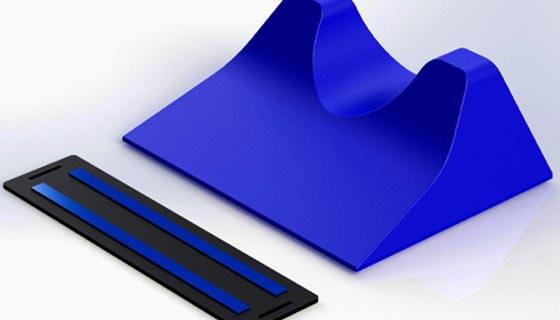 The AZUL ITPW®
(trendelenburg positioning pad)
The Azul was created to facilitate high reliability patient handling and positioning processes for surgical staff. It allows the body to naturally transition during Trendelenburg as one unit, this relieves preferential gravity dependant pressure.
Learn More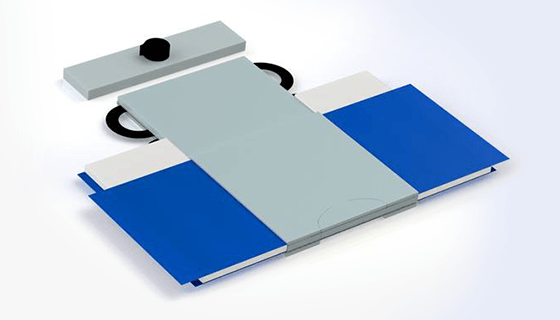 The Genesis Bi-Wing AAP®
POSITIONING SYSTEM
Designed as a Trendelenburg stabilizer and beyond, it provides excellent care processes when arm adduction or Trendelenburg is required for surgical care. This patient positioning device is available on contract through FSS, GSA, and DAPA.
Learn More
Surgical Face Protection
for Robotic and Trendelenburg Surgical Procedures
The VisiWrap face protection series was developed by a CRNA to avoid potential operating room issues experienced during acute surgeries. The VisiWrap series provides intubation face protection for both shoulder surgery face protection and robotic surgery face protection. Endorsed by surgeons and anesthesia providers, VisiWrap provides anesthesia intubation protection combined in an award-winning protective surgery face mask.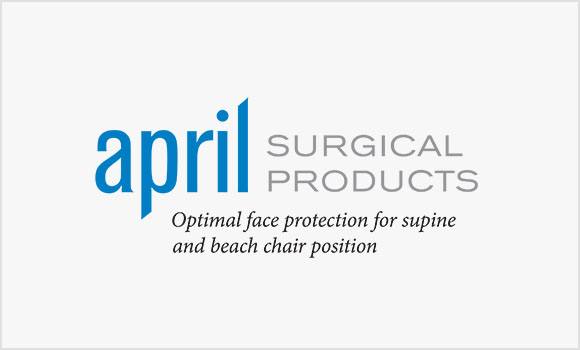 VisiWrap Beach Chair
Surgical Face Protection for Shoulder Surgery
Safe and secure supine surgery face protection for anesthetized patients in beach chair position. Designed for exceptional security in an easy-to-use solution for all supine and shoulder surgery face protection with channels for intubation.
Learn More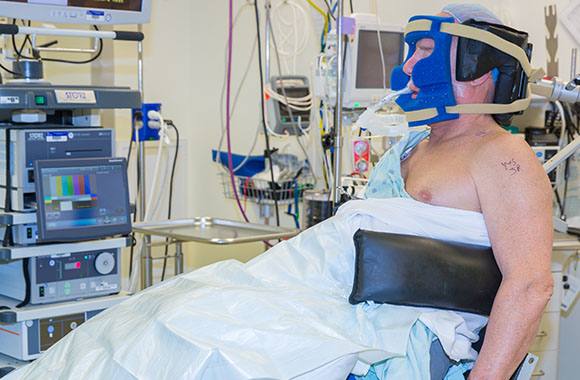 VisiWrap Robot
Face Protection for Robotic and Trendelenburg Surgical Procedures
Exceptional protection for a patients' face and eyes during robotic surgery. This surgery face mask is designed for both supine surgery face protection as well as Trendelenburg face protection.
Learn More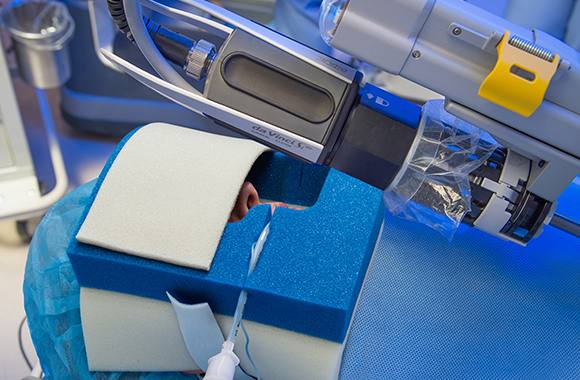 Trendelenburg Positioning System & Trendelenburg Pad
Our System Offers:
100% Skin To Pad Contact
Lifts Pad and Patient Together
All In One System With Adjustable Arm Positioners
Reliable/Repeatable Process For All Patient Sizes
Easy Access to Arms During Procedure
Better Airway Management with Azul
Learn More
Problem Solvers for Patient Positioning
When it comes to patient positioning devices, no one does it better than KLM Medical Equipment. As problem solvers in the medical and surgical equipment industry, we are dedicated to providing your facility with a range of carefully designed and tested technologies that mitigate patient positioning risks and improve the safety and function of your hospital/clinic. Choose from a wide selection of medical and surgical positioning equipment devices, including:
 
With patient positioning devices that offer more features and functions than our competitors, we ensure that your surgical center is equipped with the safest and most advanced medical and surgical positioning equipment on the market. Not only do we enable you to uphold the highest standards of patient care, but through advanced patient positioning devices, we make surgeries and other medical procedures safer and more efficient for your medical staff. Learn more about medical and surgical positioning equipment today!
ABOUT US
Body Temperature Scanner Kiosk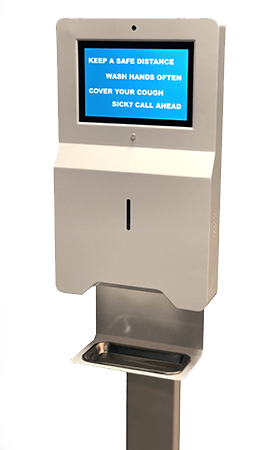 NOW AVAILABLE NATIONWIDE FROM KLM MEDICAL EQUIPMENT
Keep your staff and patients safe during these uncertain times. Employees or Visitors are greeted by a welcome message on screen notifying them to use hand sanitizer. Any business that is open can benefit from a temperature scanner kiosk at their entrance to keep customers and employees safe and compliant. Contact KLM Medical Equipment for a quote and to place an order today!
TEMPERATURE KIOSK
KLM Medical Equipment is an
authorized seller of all IMT® innovative solutions including:
The Hadron FPLS®
The Genesis Bi-Wing AAP® positioning system
The Prometheus STPS® bariatric table converter
The iON ESPS® arm adduction
The Kyber SSC® bariatric curved fixed retractor post
Contact KLM Medical Equipment to find out more.
Skytron Integrity Sterilizer, Surgical Light, Surgical Tables, and More
KLM Medical Equipment is an authorized provider of Skytron for Kansas and Western Missouri.
Skytron is a Healthcare Efficiency Specialist for clinical solutions, infection prevention, clinical business intelligence, architectural products all backed with excellent service and training. Well-recognized in the medical and clinical community, Skytron is an OEM distributor providing solutions that are engineered to last with a lower cost of ownership.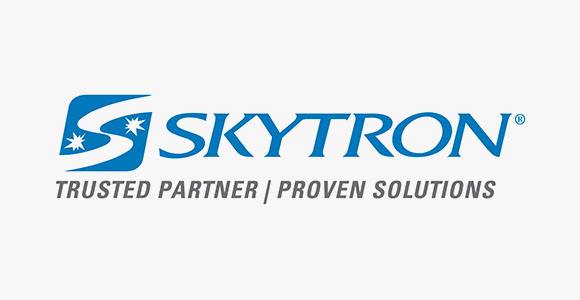 Complete technology, solutions, and architecture for:
CSSD
ICU
Labor & Delivery
WE ALSO PROVIDE PRODUCTS FROM: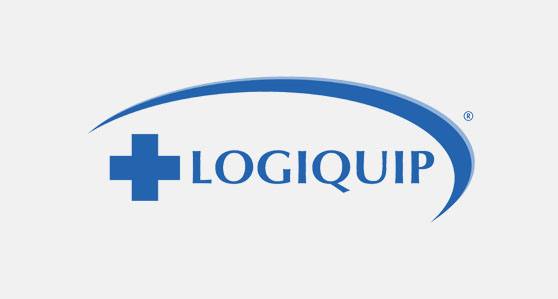 LogiQuip
LogiQuip solves storage and distribution issues with the best products and designs possible. They believe "space" to be one of the hospital's most expensive capital assets; as such, their philosophy is to use every cubic inch of that very expensive space. Their focus is on maintaining infection control standards and functional ergonomics, which are key areas in healthcare storage and distribution. Their products work in synergy: What they've designed for the OR can work in the Cath Lab and vice versa. LogiQuip has the most varied line of storage and distribution products for all areas of the hospital, from the receiving dock to the OR.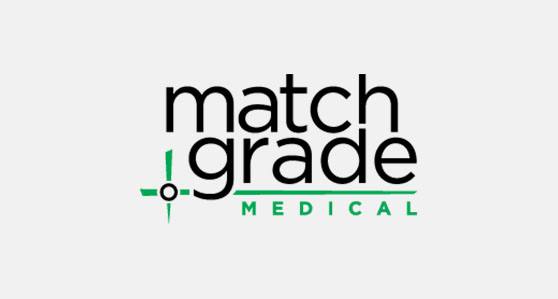 Match Grade Medical
The Ladderloc Knee Holder from Match Grade Medical is an innovative design created to provide superior versatility, usability, and cleaning ability to an already familiar design. The aluminum allow surgical knee positioner provides a stable locked-in position for surgeons to control flexion and extension. Designed for integrity, the Ladderloc will not lose shape, bend, or crack. The system also has a 100% wipeable surface with no crevices or other compromising areas to collect organic debris. KLM Medical is proud to represent Match Grade Medical throughout Kansas, Missouri, and Oklahoma.
About KLM Medical Equipment
Our staff includes experienced medical sales personnel with more than 20 years in the business.
We have created strategic partnerships with innovative companies bringing new products that provide solutions to common operating room problems. Working with innovators brings an energy to our sales staff with enthusiasm for new products we are excited to share. If you haven't worked with us before, or would like to learn about new products, go to our contact page. We are always available to answer any questions you have and are available for sales presentations, both virtual and in-person. Demonstrations are available upon request.
Contact Us
TESTIMONIALS
"VisiWrap Beach Chair keeps the head and neck in neutral alignment and secures the head safely to the operating room table. Bilateral endotracheal tube slits make it easy to secure the tube opposite the operative side."

"VisiWrap is easy to place and its wrap design allows it to accommodate many different sized patients. It is by far the best patient face/eye protection device I have used as it provides excellent protection and has a smart simple design facilitating placement."

"VisiWrap is easy to place and its wrap design allows it to accommodate many different sized patients. It is by far the best patient face/eye protection device I have used as it provides excellent protection and has a smart simple design facilitating placement."
Don't compromise the safety of your patients or staff.
Contact KLM Medical Equipment today for an appointment.